The Town Council is the legally constituted lawmaking and policy-making body for the Town of Broadway. Major duties of the Town Council include: adopting an annual budget, establishing tax rates, enacting policies concerning the operation of the Town, enacting local ordinances, and appointing the Town Manager and members of the various boards.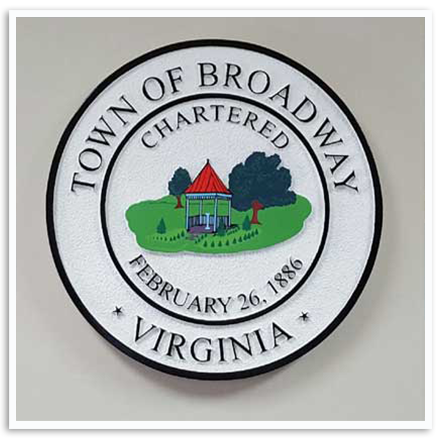 Town Mayor
The Mayor serves as the principal spokesperson and representative of the Town and is the presiding officer at Council meetings. The Mayor is a member of Council and has one vote and no veto power. The Mayor serves a four-year term. At the first meeting of the year the Town Council elects a Vice-Mayor, from its members, to serve a term of one-year. During the absence of the Mayor, the Vice-Mayor posses the powers and duties of the Mayor.
Town Council Members
The six Council Members must be residents of Broadway and are elected to staggered terms of four years. The elections are held in November of odd numbered years, with the terms of office commencing in January. The Council meets the first Tuesday of the month at 7:00 PM in the Council Chambers of Town Hall unless otherwise noted below. The public is welcome and encouraged to attend. Anyone wishing to address Town Council should contact the Town Manager.
The Council meets the first Tuesday of the month at 7:00 PM in the Council Chambers of Town Hall unless otherwise noted below. The public is welcome and encouraged to attend. This year's council meetings are scheduled for the following dates:
January 4, 2022
February 1, 2022
March 1, 2022
April 5, 2022
May 3, 2022
June 7, 2022
July 5, 2022
August 2, 2022
September 13, 2022
October 11, 2022
November 1, 2022
December 6, 2022

Personnel & Police
Leslie Fulk
Bev London
Dave Jordan
Streets & Properties
Chad Comer
Douglas Harpine
Leslie Fulk
Finance
Richard Fulk
Chad Comer
Douglas Harpine
Utilities
Bev London
Leslie Fulk
Richard Fulk
Parks & Recreation
Douglas Harpine
Dave Jordan
Richard Fulk