The Town of Broadway offers some of the lowest real estate and personal property taxes in Rockingham County, which is another reason why the Town of Broadway is such an excellent place to live, when compared to neighboring towns. Residents of towns located in Rockingham County are assessed a town tax in addition to Rockingham County real estate and personal property taxes. Broadway's town taxes are billed annually and are due December 5th each year. If you have questions regarding the Town of Broadway's real estate or personal property taxes, please contact the Broadway Town Office.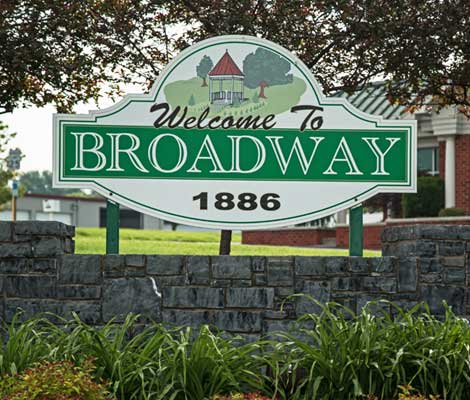 | Local Tax Rates | Broadway | Rockingham Co. |
| --- | --- | --- |
| | | |
| | | |
| | | |
| | | |
| | | |
| | | |
*Effective July 1, 2023 Personal Property Tax increased from $0.51 to $0.61 per $100 of assessed value. At the same time, the Town's annual vehicle "decal" license fee was repealed.
*Effective July 1, 2023, Transient Occupancy Tax increased from 5% to 7%.
*Effective July 1, 2023, Meals Tax increased from 4% to 4.5%.
Click here for Transient Occupancy Tax and Meals Tax forms. 
Paying County and Town Taxes
Towns and counties provide different services. The majority of County tax money goes towards funding the school system. The County also provides fire and rescue services, the court system, landfill, dispatching services, health and welfare benefits, and many other services enjoyed by Town citizens. So you are not paying double taxes, you are just buying services from two separate providers.
COMPARING REAL ESTATE TAXES
COMPARING PERSONAL PROPERTY TAXES
Address
116 Broadway Ave
Broadway, VA 22815
Mailing Address
P.O. Box 156
Broadway, VA 22815
Phone
(540) 896-5152
Hours Of Operation
Monday-Friday 8:00 a.m. – 4:30 p.m.
Closed for lunch daily from 12:30 – 1:30 p.m.