The Town of Broadway provides water and waste water (sewer) service for residential and commercial properties. Water and sewer utilities are billed bi-monthly starting in January. Rates are approved by the town council and are based on the cost of maintaining, running and improving the water and waste water treatment systems and plants. Bills may be paid in person at the Town Office via cash or check or online by clicking here.* Payments may be mailed to the Town Office at P.O. Box 156 Broadway, VA 22815 or left in the drop box located in the rear of the Municipal Building.
*As of July 2023, utility bills can be paid online using a new system through Payment Service Network. Please click here to complete your online payment. 
**After May 31, 2022, Truist no longer accepts water and sewer payments. 
**As of May 10, 2023, F&M Bank no longer accepts water and sewer payments.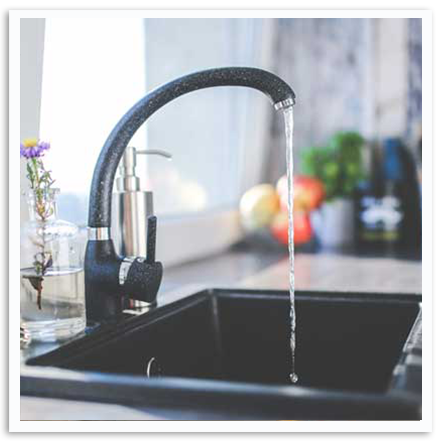 | Gallons | Sewer per 1000 gal. | Water per 1000 gal. |
| --- | --- | --- |
| | | |
| | | |
| | | |
| | | |
| Bills Mailed | Bills Due | Water Disconnected |
| --- | --- | --- |
| | | |
| | | |
| | | |
| | | |
| | | |
| | | |
Late Payments and Fees
A penalty of 5% or $3.00, whichever is greater, will be added to your balance if payment is not received by the 25th. If you do not receive a bill contact the Town Office because no second notice will be mailed. Water service for any customer whose bill is not paid on or before the 4th will be disconnected on the 5th.
Please review the information below regarding new residents and new construction connections.
New Residents
Renters – Visit the Town Office and fill out an application for Water Service. Information needed for this form is the actual address of the connection, renter's name, renter's phone number, and renter's mailing address. Town Ordinance requires that renters pay a $100.00 deposit prior to obtaining water and sewer service. Upon discontinuance of water service, the deposit will be applied to the final billing and the difference will be billed or refunded to the customer.
Owners – Must notify the Town Office, in person or by calling (540) 896-5152, of the new owner's name and address.
New Connections
New Construction Connection – Unless otherwise directed, every building owner, within the corporate limits, that may be served by Town water and sewage system is required to connect. For each water connection, a materials deposit must be paid in the amount of $250 or the actual cost of the materials, whichever is greater. Any unused portion of such deposit shall be refunded. There is also a $4,700 (including meter) water connection fee, and a $4,600 sewer connection fee. For more information regarding these fees, please contact the Town Office.
Address
116 Broadway Ave
Broadway, VA 22815
Mailing Address
P.O. Box 156
Broadway, VA 22815
Phone
(540) 896-5152
Hours Of Operation
Monday-Friday 8:00 a.m. – 4:30 p.m.
Closed for lunch daily from 12:30 – 1:30 p.m.